The USA air pistol contingent will leave Tokyo with none of its eight athletes making a finals.
While difficult to fathom, it seems to be par for the course as the USA has historically been unsuccessful in the discipline.
Since its inception at the 1998 Olympics in Seoul, the USA has won only two medals in Air Pistol in either men's or women's, a silver by Eric Buljung in Seoul and a bronze by Jason Turner at the 2008 Beijing Olympics.
This year Tokyo added the mixed team event, and the U.S. missed the second qualifying round, which consists of the best 8 teams.
Ironically a combination of the two U.S. teams best score of Sandra Uptgrafft's 290 and Nickolaus Mowrer's 287 would have qualified for the next round, but instead Alexis, Nickolaus, James Hall, Mowrer and Uptgrafft leave wondering what to do next.
Turner, the current USA Shooting National Pistol Coach, notes that his team is very young on Olympic experience with only Uptagrafft and Mowrer each having compete in 2012 in London only.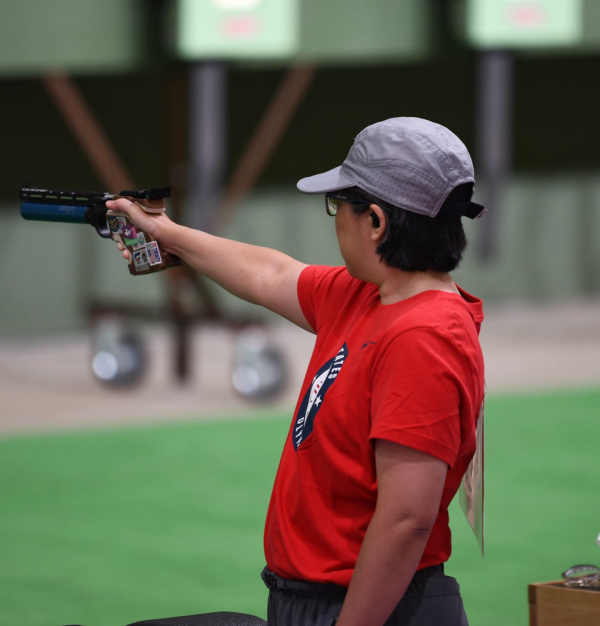 Yet, Uptgrafft is 50 years old, and Hall is 37, while its conceivable Hall could make it to Paris in 3 years, he would be 40.
"Just to learn," Turner said of what his shooters need to take away from this Olympic experience. "My first one I didn't do very well, but I learned from that experience, and I went back, and I adjusted my training and moved forwarded."
A three-time Olympian, 2004 Athens, 2008 Beijing and 2012 London, Turner need his Athens experience to get him in a better position for Beijing, where he won his lone medal.
At this level, Turner believes that the big picture is set with his athletes and the next step after Tokyo is to refine and focusing on the little things, ultimately refining each part of their technique and process.
"After you execute a shot, I think you need to take an extra beat or breathe in between shots to get ready and get focused for the next one," Turner said, "Process is huge, especially for your execution sports."
On Saturday, Mowrer was in very good position more than halfway through Air Pistol qualifying, but ultimately had his two worst series at the end of qualifying and missed qualifying for the finals by just 2 points to finish 13th.
Turner said that they didn't talk about the end of qualifying, but tried to focus on the beginning when in the first four series he averaged 97.2 points, which if he stayed on that pace would have easily qualified him into the finals as one of the top 5
In the discussion afterwards, Turner said the discussion focused on Mowrer's process.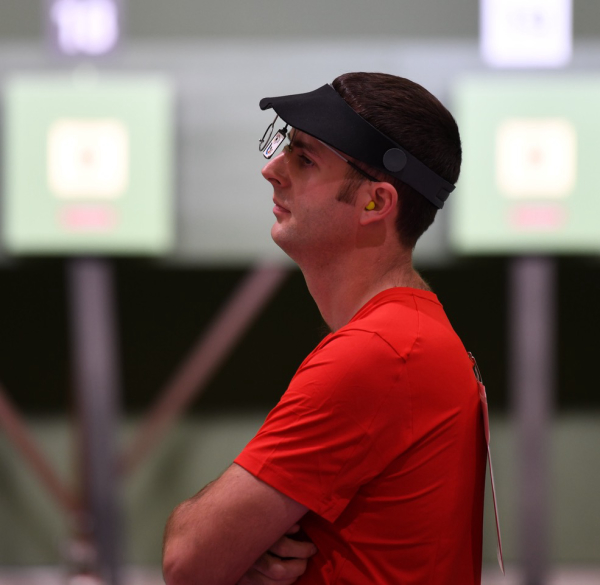 "He was executing his process at the beginning," Turner said of how Mowrer succeeded early.  "You kind of step back toward that and talk about what he was feeling through that part and trying to replicate that."
In a sport where one point out of hundred makes the difference in qualifying and not qualifying for the finals or winning a gold medal and finishing out off the medal stand, it clearly weighs on a competitor's mind.
Turner's knows the feeling and explained it comes down to experience in a sport that is mostly mental.
"Experience is learning with how to deal with the nerves and the pressure of competition," Turner said.  "It's about the mental management, this sport is pretty much 95 percent mental, so it's being able to work on the mental aspect, being able to focus for that 10 seconds for each shot."