COLORADO SPRINGS, Colorado – Thirteen USA Shooting athletes are on their way to Al Ain, United Arab Emirates for the first World Shooting Para Sport (WSPS) World Cup of 2019 starting on Thursday and running through February 24.
This WSPS World Cup marks one of three opportunities for athletes to earn Paralympic Games quotas in 2019. A quota is essentially a country's ticket for an athlete to compete in a given event at the Paralympic Games. The United States is bringing five Paralympians and some rising talent to Al Ain and will be looking to make up some ground in the quota department as the USA Shooting Team has only secured one quota thus far in the R6 (Mixed 50m Rifle Prone SH1) event.
At the World Cups in 2018, USA Shooting athletes narrowly missed out on quotas and will look to grab them in Al Ain. 2018 USA Shooting Paralympic Athlete of the Year Taylor Farmer (Castalia, Ohio) narrowly missed out on two quotas when she won bronze medals in the R2 (Women's 10m Air Rifle Standing SH1) and R8 (Women's 50m Three-Position Rifle SH1) events at the World Cup in Chateauroux, France in November. At the Robert Mitchell Rifle Championships which concluded this weekend, Farmer was posting world-class scores in R3 (Mixed 10m Air Rifle Prone SH1) where she shot the top cumulative score, shooting a 631.8 on the first day and 630.8 on the second. Check out this feature from Team USA/U.S. Paralympics about Farmer: https://origin-azure4.teamusa.org/US-Paralympics/Features/2019/February/12/A-Star-On-The-Rise-Para-Shooter-Taylor-Farmer-Has-Another-Shot-For-Paralympic-Quota-This-Month.
Kevin Nguyen (Westminster, California/U.S. Army Marksmanship Unit) was the top finisher for the United States at the 2018 World Championship in Cheongju, South Korea where he finished in ninth place in R6 (Mixed 50m Rifle Prone SH1), just .4 point out of a potential Finals berth. He is expected to compete in R6 as well as R3 (Mixed 10m Air Rifle Prone SH1) in Al Ain. Also competing will be 2016 Paralympic bronze medalist McKenna Dahl(Arlington, Washington) who will not only compete in her medal-winning event of R5 (Mixed 10m Air Rifle Prone SH2), but R4 (Mixed 10m Air Rifle Standing SH2) and the newest Paralympic Games shooting event, R9 (Mixed 50m Rifle Prone SH2) in which Dahl won gold at the WSPS-sanctioned event at the USA Shooting National Championships.
The youngest athlete on the team, 18-year-old Stetson Bardfield (Colorado Springs, Colorado), has been posting world-class scores recently, including shooting a score of 632.1 on day one and 630.0 on the next at last weekend's Robert Mitchell Rifle Championships.
On the Pistol side, 2016 Paralympians and World Cup medalists Marco De La Rosa (San Antonio, Texas) and Michael Tagliapietra (Fond du Lac, Wisconsin) will look to return to their winning ways in Al Ain in the P1 (Men's 10m Air Pistol SH1) and P3 (Mixed 25m Pistol SH1) events. Joining them will be their 2016 Paralympic Games teammates Tricia Downing (Denver, Colorado) and Shaun Tichenor (Brainerd, Minnesota/USAMU).
All Finals for this World Cup will be streamed live on the World Shooting Para Sport website (a complete schedule can be found here as well): https://www.paralympic.org/shooting. Results from Qualification and Finals can be found here: http://results.sius.com/Championships.aspx.
About USA Shooting: USA Shooting, a 501c3 non-profit corporation, was chartered by the United States Olympic Committee as the National Governing Body for the sport of shooting in April 1995. USA Shooting's mission is to prepare American athletes to win Olympic medals, promote the shooting sports throughout the U.S. and govern the conduct of international shooting in the country. Check us out on the web at usashooting.org and on Twitter at twitter.com/USAShooting.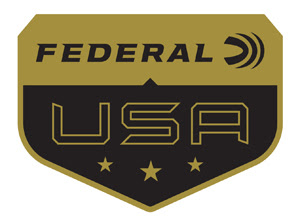 Federal Premium, headquartered in Anoka, MN, is a brand of Vista Outdoor Inc., an outdoor sports and recreation company. From humble beginnings nestled among the lakes and woods of Minnesota, Federal Premium Ammunition has evolved into one of the world's largest producers of sporting ammunition. Beginning in 1922, founding president, Charles L. Horn, paved the way for our success. Today, Federal carries on Horn's vision for quality products and service with the next generation of outdoorsmen and women. We maintain our position as experts in the science of ammunition production. Every day we manufacture products to enhance our customers' shooting experience while partnering with the conservation organizations that protect and support our outdoor heritage. We offer thousands of options in our Federal Premium and Federal® lines-it's what makes us the most complete ammunition company in the business and provides our customers with a choice no matter their pursuit.
About Eley Ammunition
ELEY is a Proud Sponsor of the USA Shooting Rifle and Pistol Teams: ELEY Limited, manufacturer of the world's most consistently accurate rimfire ammunition, has been the Official Sponsor and Official Supplier of .22 rimfire ammunition of the USA Shooting rifle and pistol teams since 2000. For more information on ELEY and their products, please visit eley.co.uk.